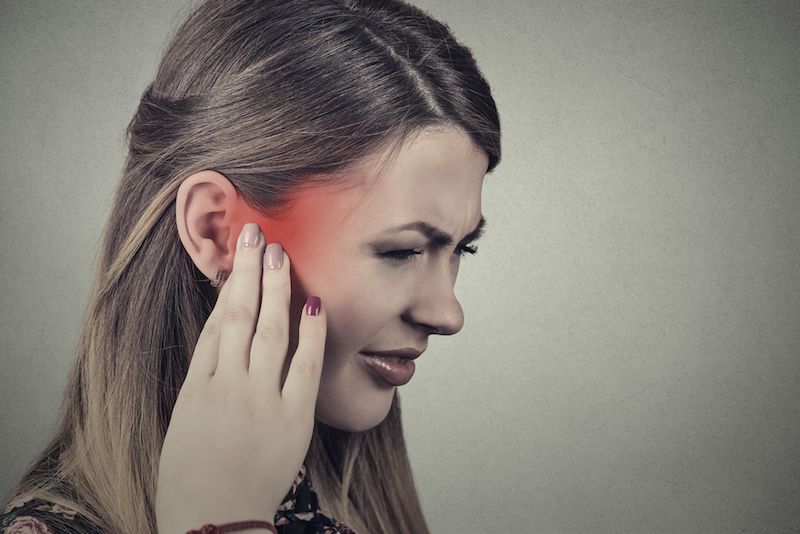 If you have children of any age, it is likely that you have had an intimate experience with ear infections at some point in your life. Five out of six children will have experienced at least one ear infection before they are three years old as younger children are far more prone to ear infections. Luckily, as they age, they may "grow out" of them.

Researchers believe that younger children are more susceptible to ear infections because their eustachian tubes are shorter and angled which make them more prone to bacteria that can cause an ear infection.

While ear infections are the most common in children, they are an ailment that affects many of us throughout our lives. Ear infections are not only particularly painful and bothersome due to the sensitive nature of our ears, but can also threaten to leave lasting damage if they aren't adequately treated.

Many people jump automatically to medications to correct the issue. However, some of the complications associated with medications, especially for children can be a cause for hesitation. If you are considering alternative options, chiropractic care is worth looking into.
 
SYMPTOMS AND CAUSES OF EAR INFECTIONS

Ear infections are caused by a virus or bacteria that infects the middle ear. This can cause the middle ear to become inflamed and hold fluid that leads to a buildup of pressure. This pressure can be excruciating. Colds, the flu, and allergic reactions can all lead to ear infections as these illnesses can result in a swelling of the ear that blocks fluid from draining from the eustachian tubes, nasal passages, and throat.

While ear infections are often straightforward to diagnose in our own bodies, they often manifest in children who haven't developed the ability to communicate their discomfort. In these situations, it's important to know the range of symptoms for an ear infection.

These symptoms include:
Fever
Ear redness
Ear pain (infants may pull or rub their ears) 
Difficulty sleeping
Fluid drainage from the ear
Loss of balance
Headache
Diminished hearing
 
TREATMENT OPTIONS FOR EAR INFECTIONS

Medical treatment is often the first option that people use to heal their ears. Pain can be significant, and in some of these situations, doctors may prescribe pain medications that contain opioids. Opioid medications have been the target of many news reports and government policies due to their addictive nature.

Since opioids are very addictive, they have the potential to cause severe damage or death if they are not used properly and many patients have found that the potential risks are not worth their benefits. If you are concerned with using these medications, you may want to consider an alternative treatment option.

Chiropractic care is a great option for many individuals who suffer from ear infections. In fact, chiropractic care may even reduce the effects of chronic ear infections, or prevent you from ever getting an infection in the first place.

A 1996 study found that patients that used chiropractic treatment for their ear infections had a 93% improvement rate. With the success rate of chiropractic care, the lack of exposure to potentially harmful medications, and no invasive procedures, chiropractic care might be the exact treatment that you've been looking for. Chiropractic care for the treatment of ear infections is safe for children as well as adults.
 
HOW IT WORKS

Your chiropractor will explain how they are going to help alleviate your ear infection in more detail, but typically, your chiropractor will review your case and then perform a series of adjustments in specific areas that are targeted to align the joints and reduce pressure on the nerves. When the nerves can fully function, they can help to alleviate the issues that are causing your ear infection quicker.
 
OVERVIEW

It's very likely that you or your children are going to fall victim to an ear infection at some point and you may want to consider a trip to the chiropractor to evaluate your condition for their services. Chiropractors offer safe, drug-free options for the treatment of several health conditions, including ear infections for people of all ages. Call to schedule an appointment with a licensed chiropractor today.