Welcome to We Care Chiropractic location in the beautiful Rocky Mountains of Bozeman, Montana!  At We Care Chiropractic we do our best to make sure each and every individual that walks into our center is heard, understood and respected so that they get the care and amazing results that each person desires.  We Care Chiropractic's team strives to share their love and talents with everyone who walks through the door.  Dr Spence is constantly looking for ways to improve the already high standard and quality care that he provides.
Dr Spence always smiles (although he didn't when it first happened) when he explains how he ended up in Bozeman, Montana.  He always shares that he feels it was God's plan for him to serve the Bozeman community.  The reason is because when Dr Spence was headed to Spokane WA where he "thought" he was going to serve as a chiropractor, the engine in his care blew up and he was stuck in the amazing town of Bozeman, Montana and the rest is history and one of the biggest blessings in his life.  Now Dr Spence cannot think of living anywhere else.  He loves the people of Bozeman, the beauty of God's creation around Bozeman and is a big fan of Montana State University as well as all the local sports teams as well.
Welcome to We Care Chiropractic
We Care's location is on the highly popular 804 north 19th Avenue, which is just north of Durston on the right hand of east side of 19th if you are heading toward interstate from Main Street, just north and across the street from the Holiday Gas Station.  If you are coming from interstate 90, get on 19th and be looking for We Care of the left side of 19th once you go past Oak Street just past the trailer homes.
If you want to try We Care or just see what Dr Spence is all about, set up a complimentary visit to get to know Dr Spence and the office more.  If both parties feel their relationship will help accomplish what each individual is seeking help with, Dr Spence will always discuss a game plan in advance and make sure everything is comfortable with the decision to move forward and be blessed!
What makes We Care unique is first and foremost Dr Spence Jahner.  Dr Spence has been serving with lots of energy and passion the Bozeman community for over 25 years now.  His experience with helping individual find and correct the CAUSE of their problems and actually help people know they are getting the spines corrected, rather just a patch up relief care is what truly sets We Care apart.  Dr Spence then takes those results and experience with using gentle specific corrective care and applies it to all family members so that they do not future problems, stay healthy, and prevent significant bills and expenses in the future.  Dr Spence teaches his members how to do lifestyle changes at home with eating habits and corrective exercise so each person can has lasting effects and save lots!  We Care's team members are always so pleasant to be around, so caring and strive to make sure each person feels loved and heard on each and every visit.  Dr Spence also makes it a point to give credit to God for all the healing that happens at We Care.
Dr Spence has gotten to see so many great results at We Care.  There have been lives saved because of the healing from injuries from sports, horses, car accidents, skiing.   Dr Spence has seen headaches go away (migraine and tension), people sleep longer and better, allergies and asthma resolved as a result from God's healing that happens at We Care.  Pain and decreased activity of doing things people love, becomes a thing of the past and lives are restored.  Individuals fighting diseases like cancer have gotten stronger and children have been freed of the pain and suffering from ear infections as a result of the care given at We Care.
So many people thing chiropractic is just for back and neck pain.  That is one reason why Dr Spence takes the time with every health seeker that walks into his office to explain how chiropractic affects the nervous system.  Once that is understood than the eyes of so many Montanans are opened and the possibilities of life changes are endless.  Chiropractic adjustments should not "hurt".  You should not have to keep going back and back to the chiropractor for the same problems.  Many people do not understand the difference between a relief care chiropractor and a corrective care chiropractor.  There is a huge difference.  So many people do not know that correction is possible, x-rays and nerve scans can improve and the need for going in all the time should be diminished for those who are actually getting healed, corrected and stronger.  Chiropractic at We Care is very possible without insurance coverage because WE CARE stands for Where Everyone Can Afford Regular Evaluations.  Another misconception is that once you go to a chiropractor you will always need a chiropractor.  With the system that Dr Spence uses, if your body is doing well and does NOT need an adjustment, Dr Spence will leave you alone.  One of the few places in the world where you do not get your back popped just because you walked in.  Dr Spence's goal is to NOT need to adjust you because your body and nervous system is doing so well.
Check out these before and after x-ray images.
HOW TO CHOOSE A Bozeman CHIROPRACTOR
The following pointers can be useful in helping you find the best chiropractor for you in Bozeman. Often times when people are looking for chiropractor in Bozeman, they simply go straight to Google and choose the first result they see.
However, a chiropractor who is coming up first in a Google search should not automatically become your first choice for care. Consider the following steps to find the best chiropractor for you.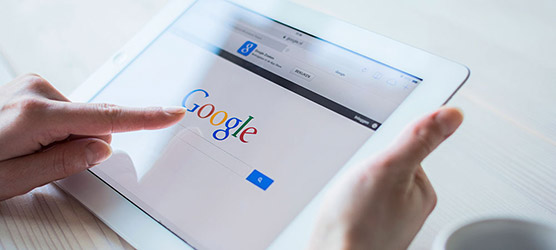 Time Needed: 5 minutes
Total Cost: USD 0.00
THE 4 SIMPLE STEPS TO CHOOSING A Bozeman CHIROPRACTOR
Step 1: Start a Google Search
First, enter any of the options below in the search bar:
Chiropractor Bozeman
Chiropractor 59718
Chiropractor near me
Best chiropractor in Bozeman

Step 2: Check Out Their Website
The top Bozeman chiropractors put just as much thought into their site as they do in their overall practice. In looking over their website, you should get a sense if they might be the best chiropractor for you.

Step 3: Read Their Reviews
Find the Google Business Page of a chiropractic office you are considering for care. It's one thing for a doctor to claim they can help, it's another to see patients leave their happy reviews providing proof.

Step 4: Call The Office
After getting a general overview of what the clinic offers, call the the office to see if they match the messaging that their site and Google My Business have portrayed. After a brief talk with the office, you will find out if they are the the right fit for your health goals.